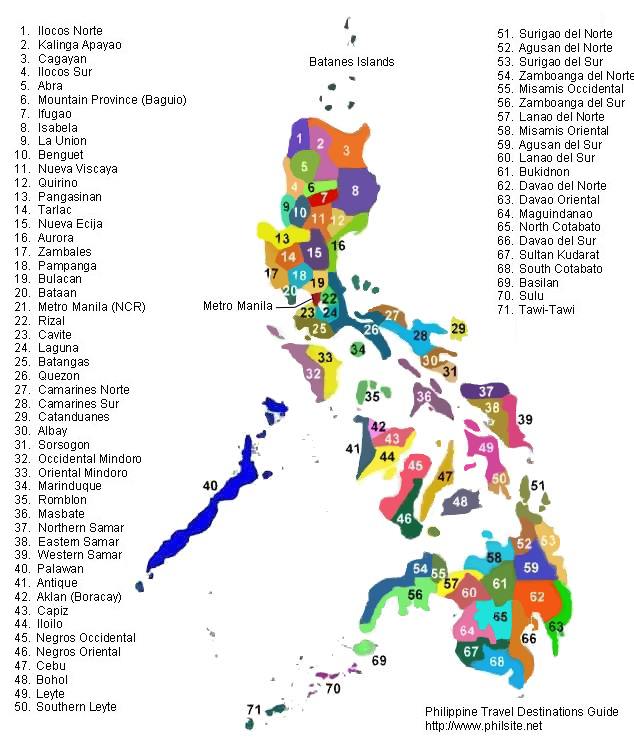 Source: www.philisite.net
Minerals and Mineral Wealth
The country have rich deposits of gold, silver, copper, iron, lead, manganese, zinc, and other metals as well as coal, cement, asbestos, asphalt, gypsum, clay, marble and other non metallic minerals. Vast reserves oil and gas have been found and exploited both inland and offshore. And the Philippines contains one of the richest potential reserves of seabed mineral nodules, lying at the bottom of the sea.
Philippines is one of Asia's greatest gold producing country. Gold mining is an ancient industry in the Philippines. Copper mining is another old industry in the Philippines. The best known copper district is the Mankayan, where the oldest and the largest copper mine still exists. Other copper deposits are found in Rapu Rapu Island (part of Albay Province) Negros Island and Zambales Province.
Most of the iron deposits are located in Surigao whose iron ore deposits is estimated at 1 billion tons, being one of the riches undeveloped deposits in the world. Other deposits of iron can be found in Angat Bulacan, Camarines Norte and Samar.
High quality of chromite in the world exists in Masinloc, Zambales. While the greatest or the worlds largest deposit of nickle has been discovered in recent years in Nonoc Isle, off the coast of Northern Mindanao.
Lots of deposits of coal are found in Cebu, Polilo Island, Sorsogon, Masbate and Sibuguey Peninsula, Mindanao; oil in Bontoc Peninsula and the Cagayan Valley, Cebu and other Visayan Islands and the coastal area of Plawan and Sulu. Lead and zinc in Masbate; tin and quicksilver in Palawan; asphalt in Leyte; asbestos in Ilocos Norte and Zambales; marble in Romblon and Mindoro; cement in Cebu, Rizal, and La Union; and sulfur in Camiguin Island, Biliran Island and Mt. Apo, Mindanao. There are very vast marble deposits in Mindoro, Romblon, Palawan, Cebu and Bicol.
Although most of its rich mineral resources are still under development, the Philippines is already the largest copper and chromite producer in the Far East.
It was thought that Philippine had little oil or no oil at all. But in the past two decades, offshore oil exploration has tapped highly promising deposits off Palawan, eventually near Borneo and Brunei